10 Best Brochure Templates for Designers
"A designer can mull over complicated designs for months. Then suddenly the simple, elegant, beautiful solution occurs to him. When it happens to you, it feels as if God is talking! And maybe He is." – Leo Frankowski
If you love using brochure templates for your projects, then you will definitely love this article. Using brochures templates is a fancy way to easily attract customers to your business. Eye candy is they way to go, and you know this. You need to carefully pick templates, so you don't seem tacky.
Don't worry, we compiled a list of 10 best brochures templates available for designers. You can showcase your work in print design form, and portfolios. It is a great way to make yourself seen on this ocean filled with fish, that we like to call the world wide web. So what are you waiting for? Scroll down and lets get started.
1. Flat Design Template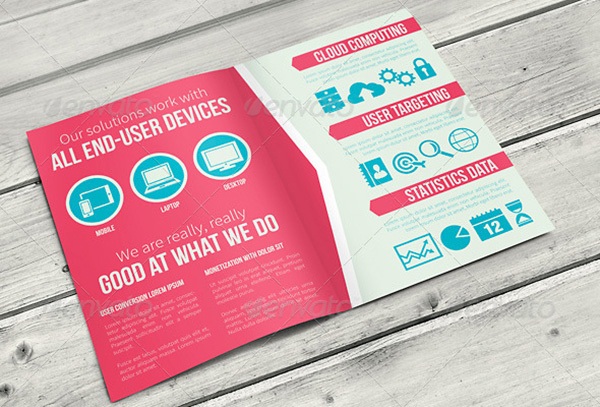 The guys and girls at blogsizzle.com are offering 45+ free flat design templates for brochures. Go check them out, it is certainly worth it. Even if you don't have any project in mind, where you can use brochures, just by simply playing around with them you will learn tons of new tips and tricks.
It is a great way to expand your knowledge of design, and hey, maybe you will reinvent a brochure. Link us in the comment section below, if you have decided to try to design, or just play around with a brochure template. We would love to see them.
2. Social Media Print Template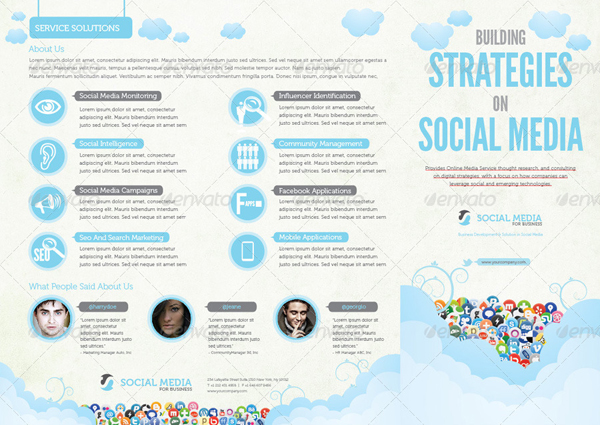 If you work on a project that is focused on social media, think about using this template. It comes with a price though, starts from 11$ for a regular license – that will get you a trifold brochure A4 size, an advertisement A4 size Landscape, two sides flyer 12×21 cm, business card 9x.5.5.cm, DVD labels and more. It is well organized and layered, and doesn't suffer from down right confusion like tons of templates around the internet.
3. A5 Brochure Template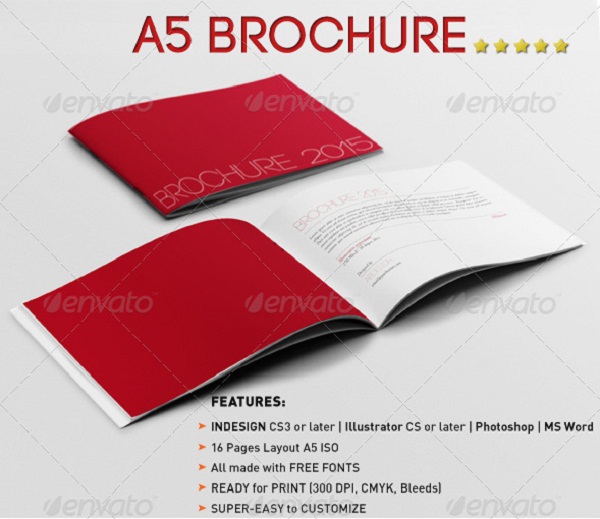 If you want to showcase items, instead of a ton of writing, go for the A5 brochure template. You can find it here, starting from 12$ for the regular license and going up to 600$ for the extended one. This neat template is brought to us by Andrea, a product and graphic designer, from Milano, Italy.
She assures us that it is extremely easy to fully customize the layouts, so you can decided how many pages you want, in which order, the background colors and much more. You will need InDesign CS3 or later, Illustrator CS, Photoshop, MS Word 2007 or later. It is also compatible with appsforfice, and it comes packed with a instruction.pdf, so you can destroy any confusion, if there is any.
4. Fashion Brochure Template
Andrea Balzon, the same one that was featured at #3, is bringing us the fashion brochure template. If you are planning on showcasing large imagery, and using a minimal style, go for the fashion brochure, you will not be disappointed. It is the recommended one that will showcase your information in a clean and elegant manner, making your customers to drop their jaws. And it is only 13$!
For that amazing price you will be able to customize the layouts super easy, all 16 pages of it ( A4 layouts), made with free fonts, and ready for print at 300 DPI. You just need InDesign CS3 or later, and you are set.
5. Trend Setter Brochure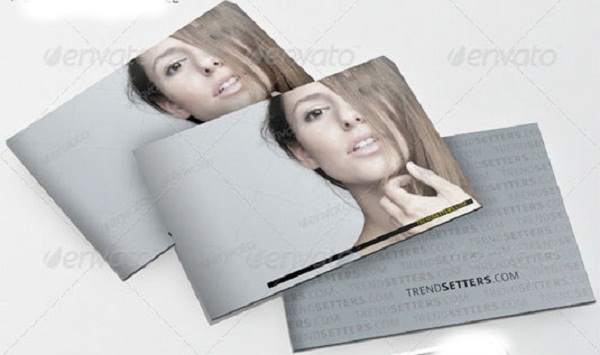 This A5 size brochure is focused on beautiful typography, to stun your clients. It starts from 11$ with the regular license, and it gets to 550$ with the extended license. There are 16 pages that you can fully customize as your heart desires. Ready to print at 300 DPI, and also made with free fonts.
These files are created in order to be used by everyone, with basic knowledge of designing, so don't worry, you are up for the task. And guess what? Andrea is the one that offers us this incredible brochure. Kudos to you Andrea, for doing such an incredible job.
6. Business Portfolio Brochure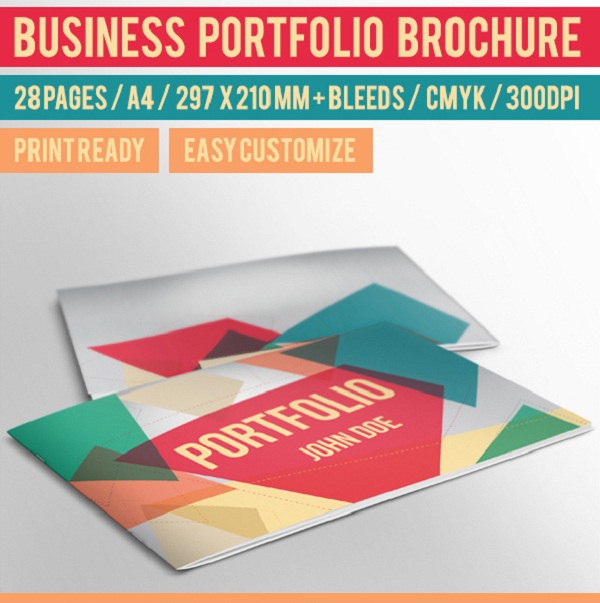 This Business Portfolio Brochure can be easily used by anyone, without advanced knowledge of design, as it is fully customizable, and it also includes a help file, that teaches you everything you need to know about this brochure. There are 28 print ready, easy to customize pages, at A4 size 297x210mm ( or 11.7×8.3 inches), at 300 DPI. And it is only 11$!
Great deal for such an incredible brochure with tremendous potential. If you plan on using it, please tell us in comment section below. We would love to see how you have managed to finish your project.
7. Portfolio Booklet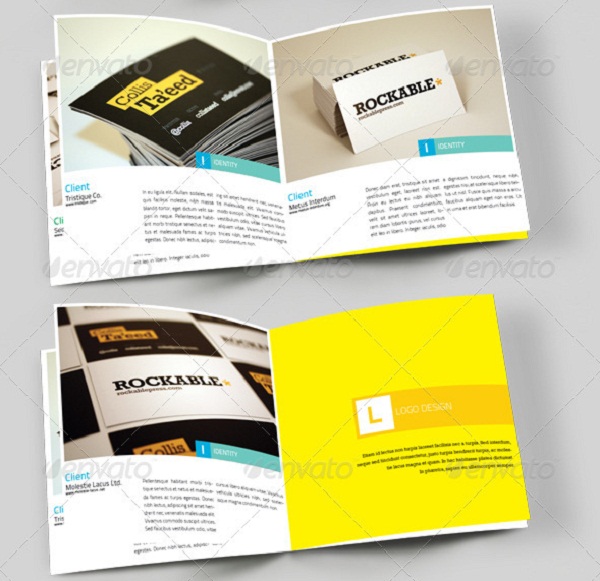 It is a minimal portfolio booklet template, that will suit your needs. It is easy to customize, and print ready. It comes with 22 pages, at a 210x210mm, with 3.175mm bleed, 300 DPI and CMYK, you just need InDesign CS3 or later, and to hand in 8$ for the regular license, and 400$ for the extended license. A great bargain if you ask me.
8. Photography Template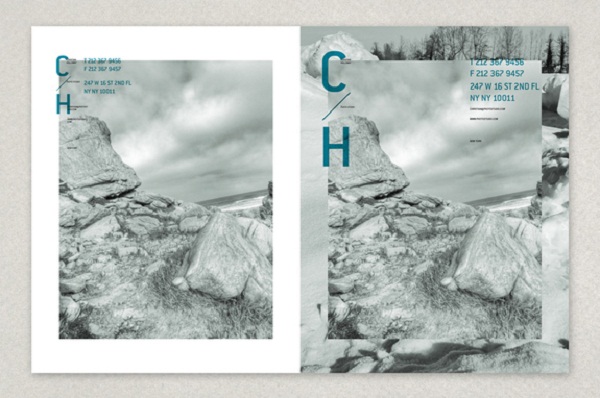 The lads and gals from indk.com have come up with this photography template than will sooth your artistic soul. If you want to buy the template, you will have to cough up 80$, and if you want to be able to fully customize it, and be ready to print, you need to bring to the table 392$. It is best used for amateur and professional photographers to showcase their work.
9. Product Brochure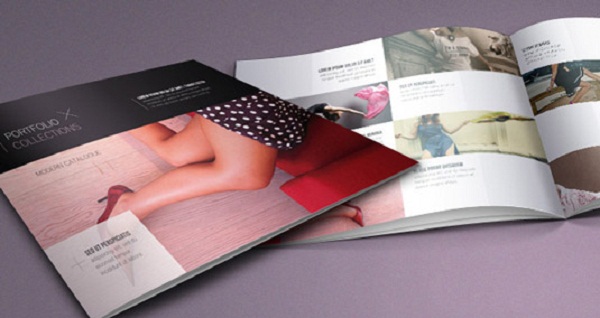 This free product brochure can be found here, and can be downloaded by creating a free account. It is a sharp and modern catalog at 17×6.4 size. It is better used for product placements, but not only. As you can clearly see, it can also be a fashion catalog, or it can be a gaming catalog, or whatever you can come up. Try it. It is fun to use.
10. Hexagon Brochure Template
Tony Huynh is a young, but experienced graphic designer, that also works in print design, and editorial design. He is currently based in Ho Chi Minh City, Vietnam, and you can follow him on his behance page, where he goes by the username black3ye.
This hexagon brochure template is available for just 12$, and is stunning. There are 16 easy to customize CMYK pages, at A4 size (210x297mm/ 8.2×11.77 inches), with 3mm bleed.