The Influence of Japanese Culture in Graphic Design
Tweet
Japanese culture is fascinating for all of us because it's so different. Along the decades, many have tried to copy various features from it. Just think about the painted ceramic dishes, or the kimono dress,  the Japanese umbrella, the lovely flower pattern designs and so much more. Japanese art, for example, covers a wide range of art styles: sculpture in bronze and wood, ancient pottery, ink painting on silk fabrics and on paper and most recently, Japanese art also covers art styles such as manga, cartoons and other contemporary types of artwork.
The preferred artistic expression in Japan is the painting. This art is practiced by both amateurs and professionals. This fact has it's roots in the way the Japanese wrote – with a brush and not a pen, making them more familiar with brush techniques – and more sensitive to the aesthetics and values of painting.
Representative elements in Japanese culture
The Great Wave of Kanagawa
Also known as "The Great Wave" or simply "The Wave", this is a woodblock print created by Japanese artsit Hokusai. This is a great example of ukiyo-e art and it was published in the period 1830 – 1833, being the first in Hokusai's series called Thirty-six Views of Mount Fuji – this is considered to be his most famous artwork. The Wave is one of the most recognized Japanese artworks around the world.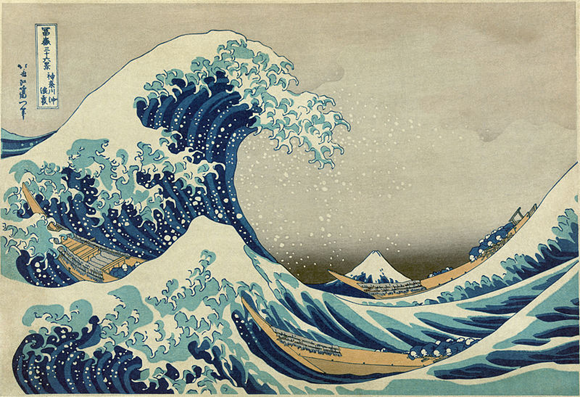 The Great Wave of Kanagawa, a woodblock print by the Japanese artist Hokusai
The Great Wave in Graphic Design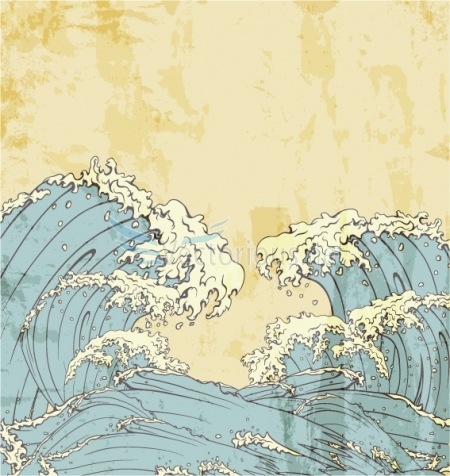 Japanese Temples
As you may know, Buddhist temples are the most famous, numerous and important religious buildings in Japan. The Buddhist temples are not primarily a place of worship, the most important buildings are being used for safekeeping of sacred objects and they are not accessible to worshipers. Each building is destined for a certain ritual, and only some of them are open to a limited number of participants.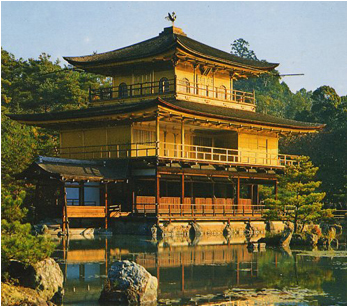 Image of  Japanese temple
Japanese Buildings in Graphic Design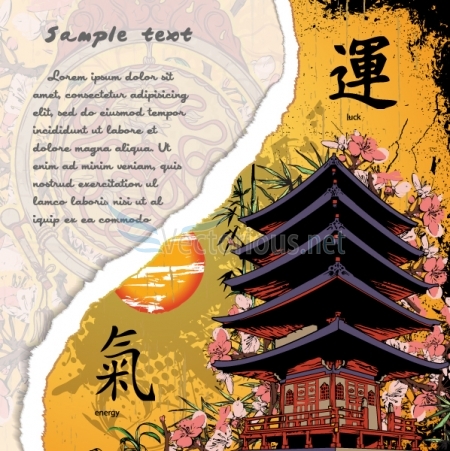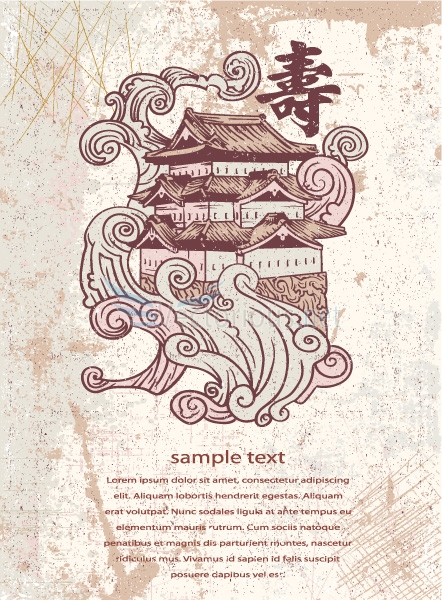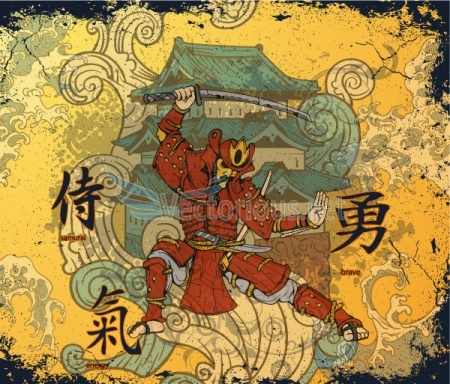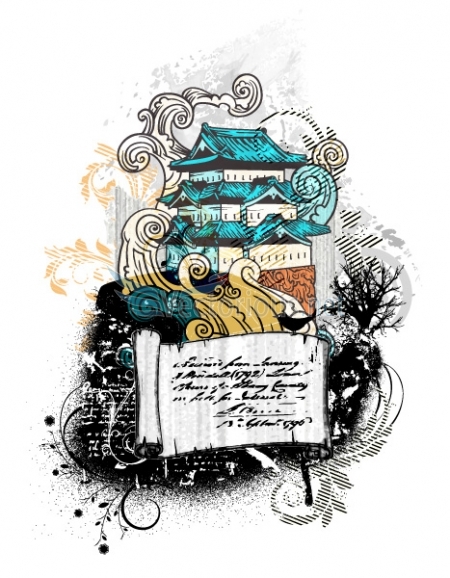 The Language of Flowers
Hanakotoba means "Floriography" or "Language of Flowers". Even the flowers had an important role in the Japanese culture where plants were given codes and passwords. Flowers and garlands of flowers meant to convey emotion and ease communicating to each other, without needing words. Pink roses symbolizes "the cure of disease", red rose means "passionate love", while white roses symbolize virtue.
Japanese flowers in graphic design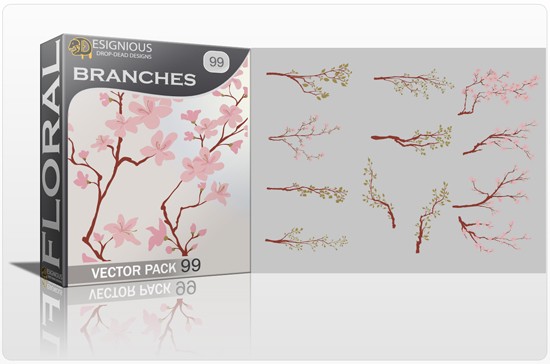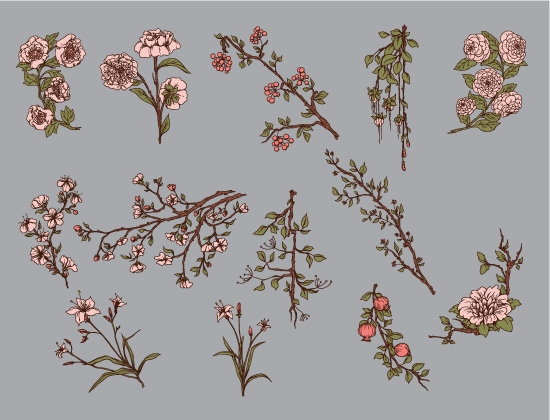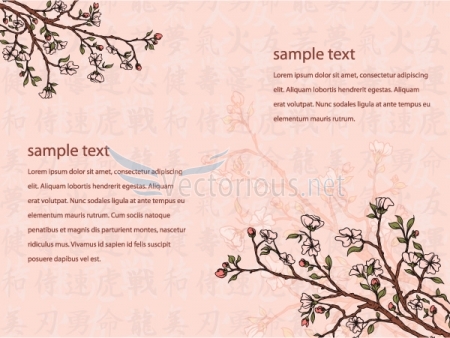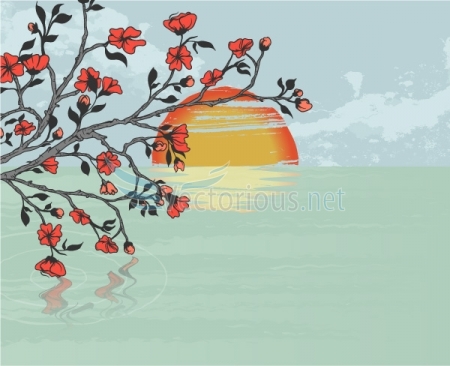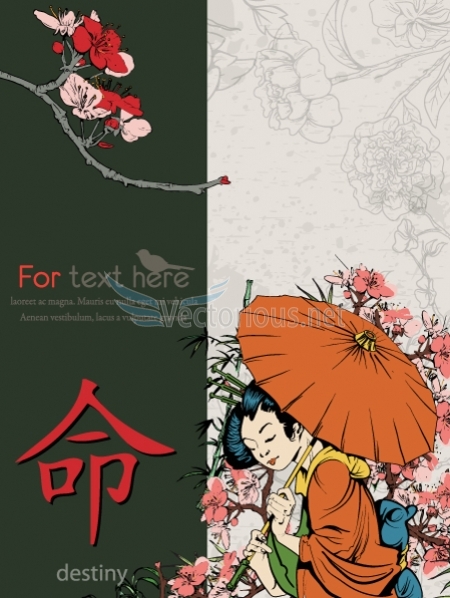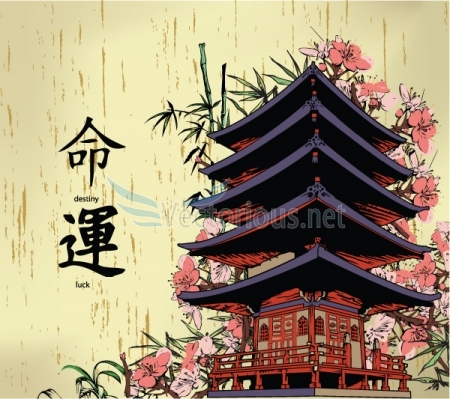 Japanese Geisha
Geisha, or also known as Geiko or Geigi are traditional, Japanese female entertainers which had various skills, such as performing certain Japanese arts like classical music or dance. Japanese Geisha are a tradition that goes back to the 7th century. Contrary to what some might think, Geisha engagements may include flirting with men and playful innuendos, but nothing more can be expected. They must know and handle the tea ritual, they have a certain posture, costume and make-up. An amazing thing to see.
Geisha in Graphic Design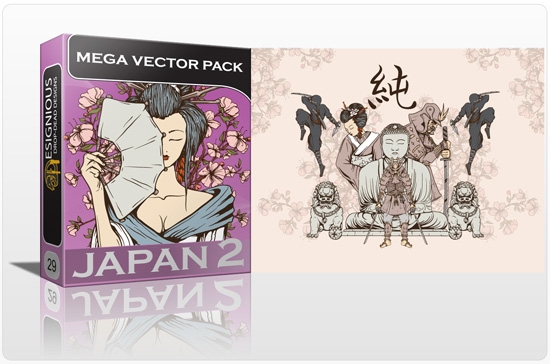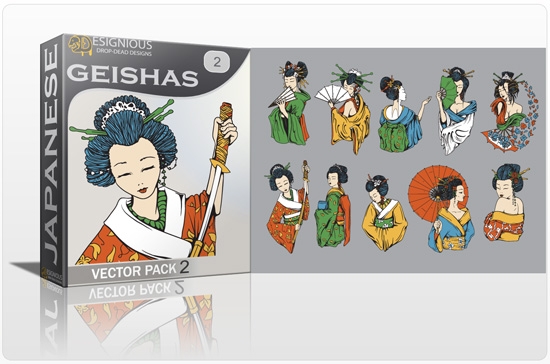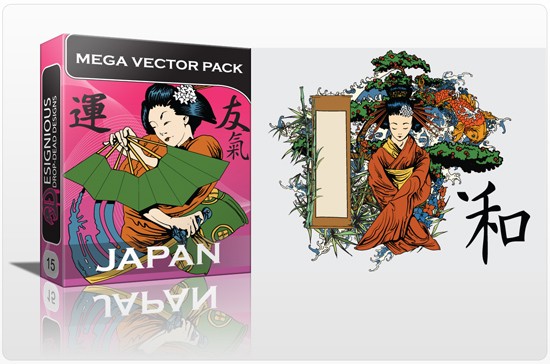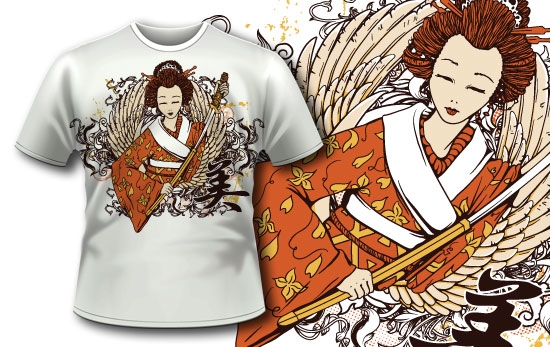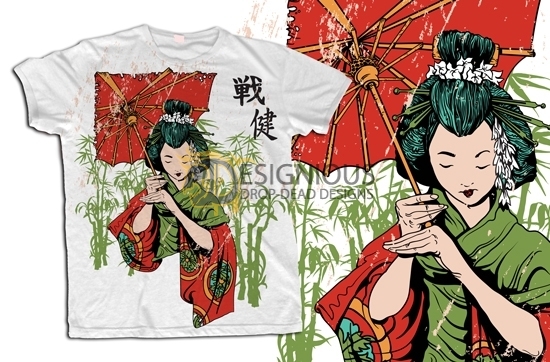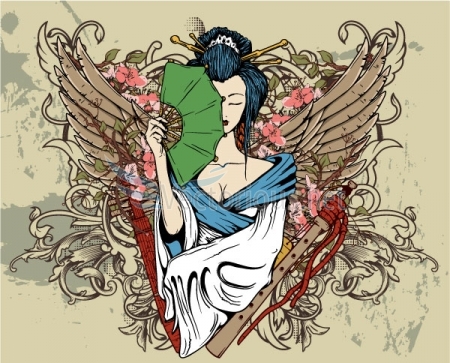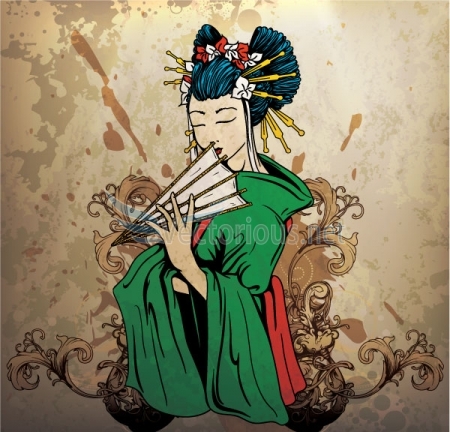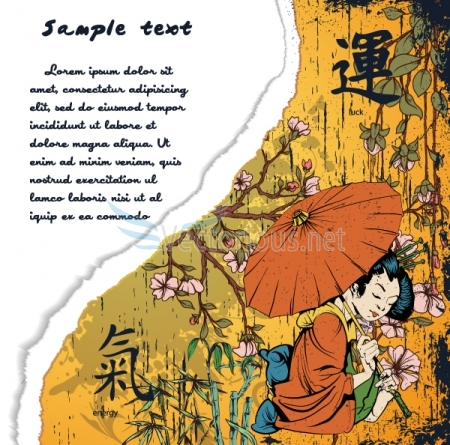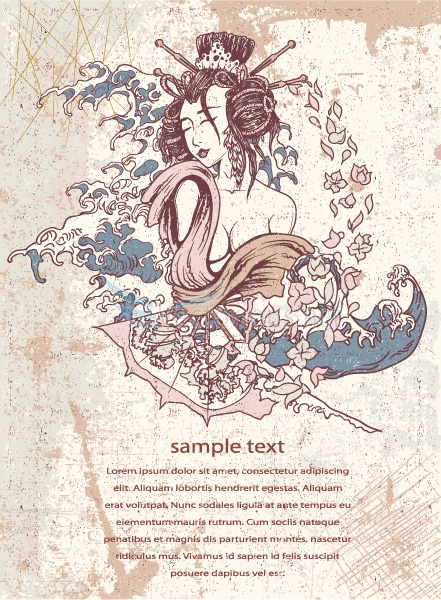 Japanese umbrella
The process behind the making of the Japanese umbrella or Wagasa it's considered to be an art form itself. The practice of creating these umbrellas began in Gifu City in the Kano District in the 1700s. The story is that a feudal lord wanted to stimulate the local economy, so the locals relied on their paper making skills to create some artistically designed parasol umbrellas. They are made of natural materials and each and every one requires months of preparation because it's crafted carefully by hand. The Japanese umbrellas are used to shelter from the rain, but also to provide shade from the sun. They are still used today in Japanese ceremonies, wedding and tea parties.
Japanese Umbrella in Graphic Design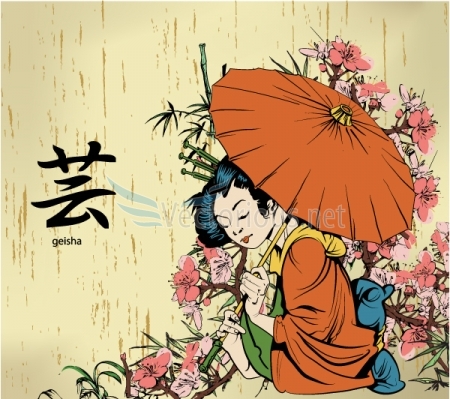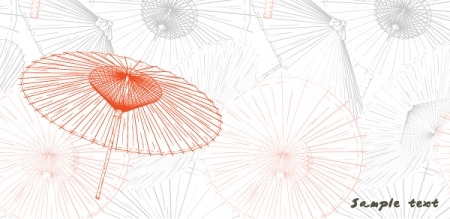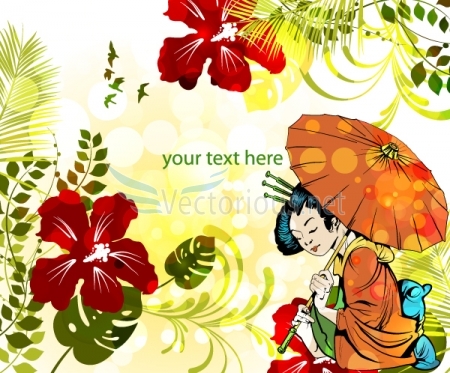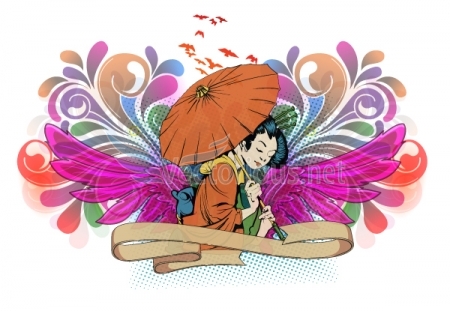 Koi Fish
"Koi" actually means "carp" in Japanese. What you probably didn't know is that "koi" is a homophone for another word that means "love" or "affection", that's why these fish are a symbol of friendship in Japan.
Koi Fish in Graphic Design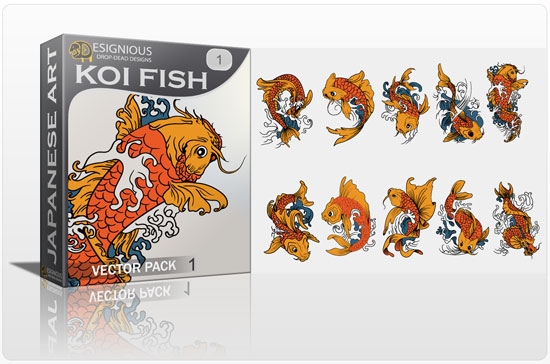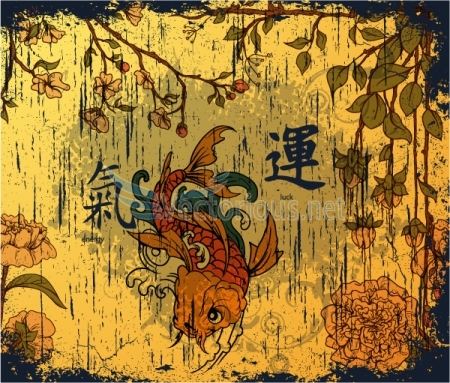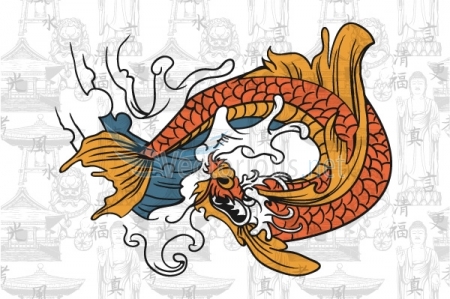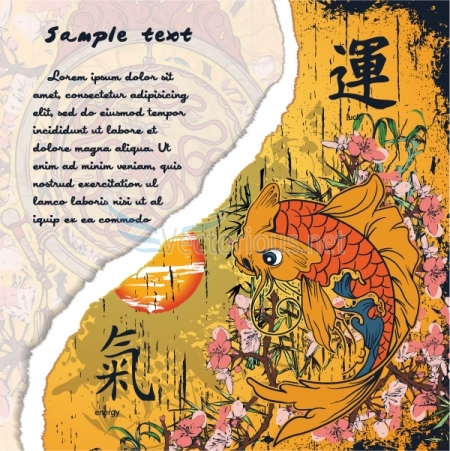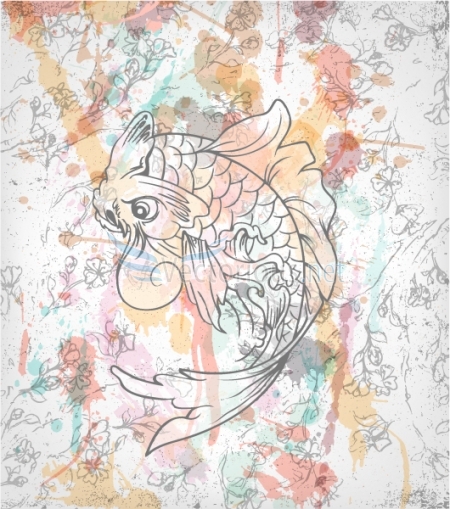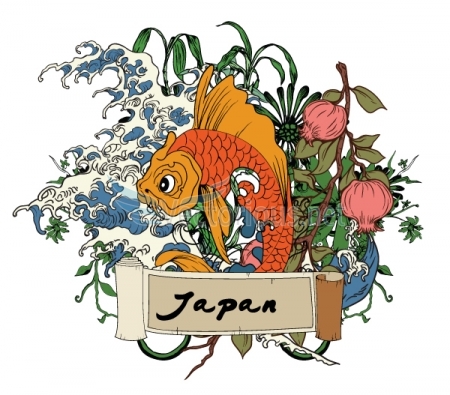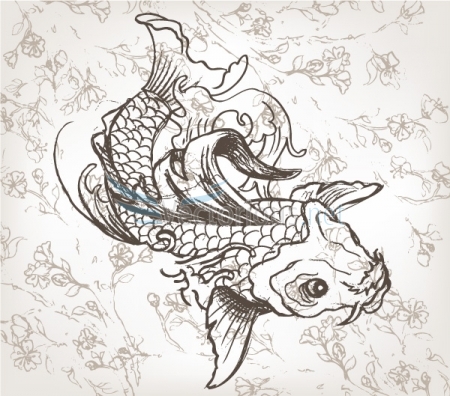 Japanese Kanji
Kanji are the adopted logographic Chinese characters hanzi which are used in today's Japanese writing system along with katakana, hiragana, Indo Arabic numerals and occasional with Latin alphabet. This term "kanji" literally means "Han characters" and it's the same written term in the Chinese language when referring to the character writing system hanzi.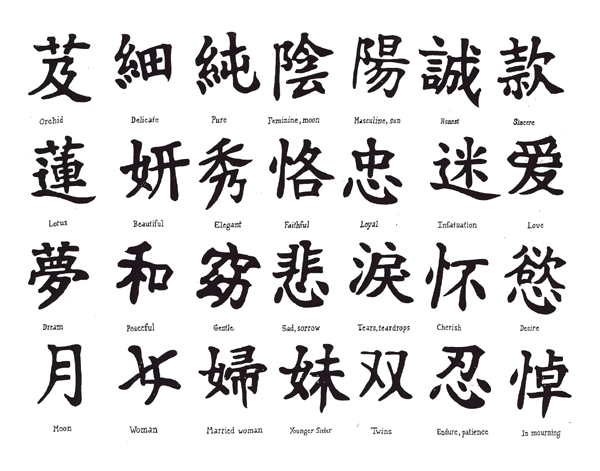 Kanji in Graphic Design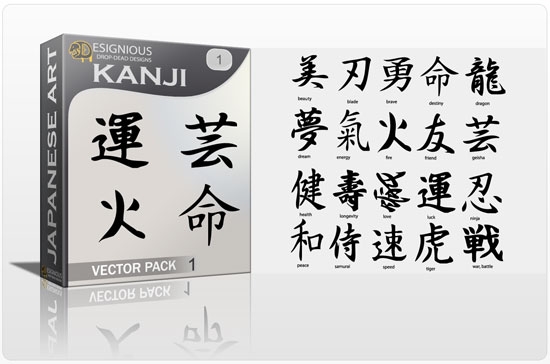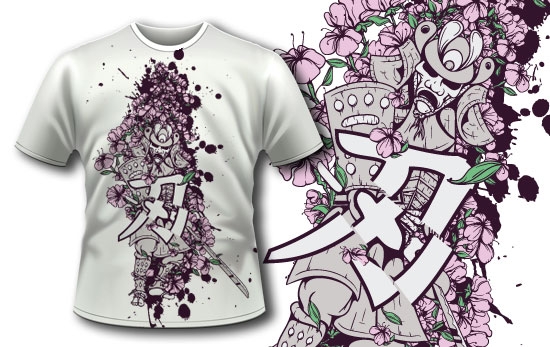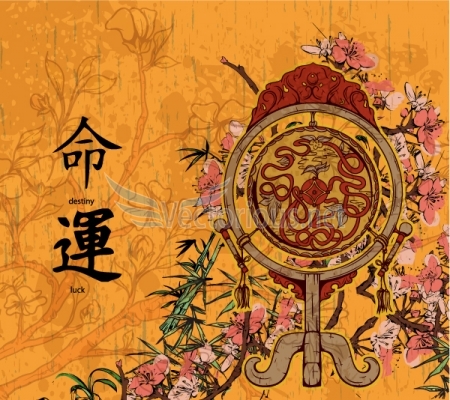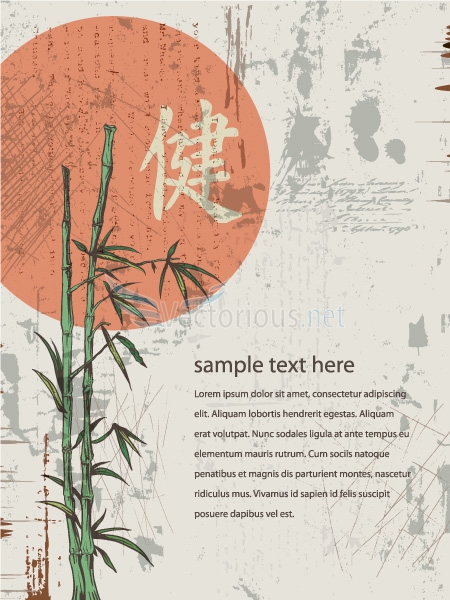 Your turn now
Which is your favorite representative Japanese symbol and why? How would you use it in a design?