Giveaway – 3 x Beautiful Seamless Patterns Vector Mega Pack 3 from Designious.com
We always like to surprise you with valuable vector resources that will help you save precious time and create amazing and fresh designs. Today, we are bringing you a cool giveaway with some top notch vector goodies from Designious.com. Check it out!
What can you win:
There will be 3 lucky winners, each will receive a Seamless Patterns Vector Mega Pack 3 from Designious.com, worth $50.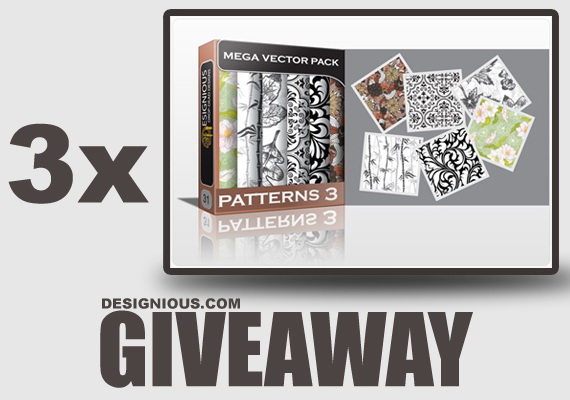 How to participate:
1. Comment on this post and use your email address so that we can contact you in case you win.
2. Tweet this giveaway.
It's that simple!
What's the period of this giveaway:
This giveaway is available starting today, Monday, the 20th of June and it ends on Friday, the 24th of June.
When will we announce the winners:
The winners will be contacted by email on Monday, and we will also publish a post on Pixel77.com with the lucky winners.
Good luck to everyone!
While you're here, why not join Pixel77's news feed, to stay updated with our latest contests, articles and Photoshop tutorials, Like Pixel77 on Facebook if you want to see more interesting and useful design related resources or Follow Pixel77 on Twitter, to be the first to know when we post something interesting.