Free Vector of the Day#95: Family Silhouette
For today, I've prepared a vector family silhouette: a man, a woman, a boy and a girl, all holding hands. Use it in prints, illustrations, websites, projects or prints, as long as it's a part of a larger design. Please do not sell it, distribute it yourself, claim as your own or give it as a bonus item to boost sale on your own products. Also, credit for it is highly appreciated.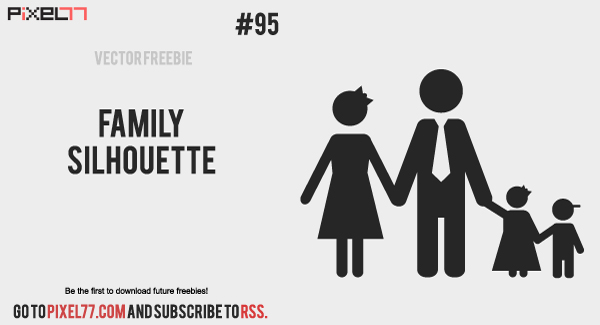 Tell us where to send the freebie:
I agree to receive newsletters from Pixel77 and its network. We never spam, sell or rent you email address. You can unsubscribe at any time.
By clicking the button below, I agree with the
Terms & Conditions
.