Free Vector of the Day #94: Scribbled Chat Bubbles
Today's freebie is a set of vector chat bubbles with a scribble effect. With them, you can create illustrations with a childish look while still preserving the clean and professional look of the line art. "Yeah, right, I can draw these myself, I don't need them!" – that's probably what you're thinking right now. Well, here's a little challenge: go ahead and draw them yourself, see if you can get the same line width, spacing and smoothness. Besides, they're free and you can use them commercially as part of a larger design.
So why not download?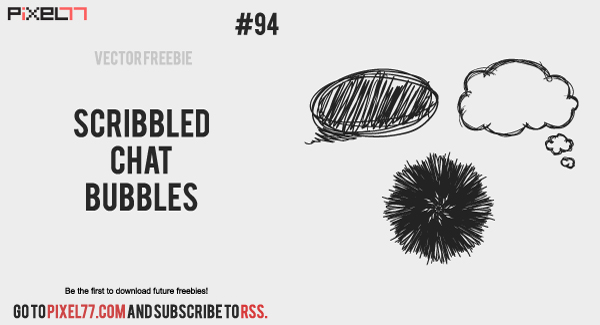 Tell us where to send the freebie:
I agree to receive newsletters from Pixel77 and its network. We never spam, sell or rent you email address. You can unsubscribe at any time.
By clicking the button below, I agree with the
Terms & Conditions
.