Free Vector of the Day #73: Illustration with rose
Today's freebie is a beautiful illustration with a rose. You can use it freely in printed work or part of a larger design, both commercially and non-commercially. Please do not sell it, redistribute it yourself or claim it as your own. While you're downloading it, you could subscribe to our RSS, you'll be notified via e-mail when new vectors are up and you'll be the first one to download them. So go ahead and click that orange button and subscribe!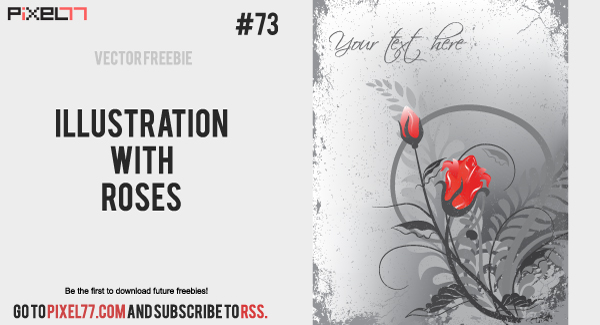 Tell us where to send the freebie:
I agree to receive newsletters from Pixel77 and its network. We never spam, sell or rent you email address. You can unsubscribe at any time.
By clicking the button below, I agree with the
Terms & Conditions
.