Free Vector of the Day #72: Info Point Marker
Today's free vector is a minimal info point marker. The file is in Ai 10 format, you'll be able to open it with Illustrator 10 or newer, Corel Draw and Photoshop so get going and download it. Also, don't forget to subscribe to RSS, there's another freebie coming up tomorrow and you'll deffinitely want to be the first to download it.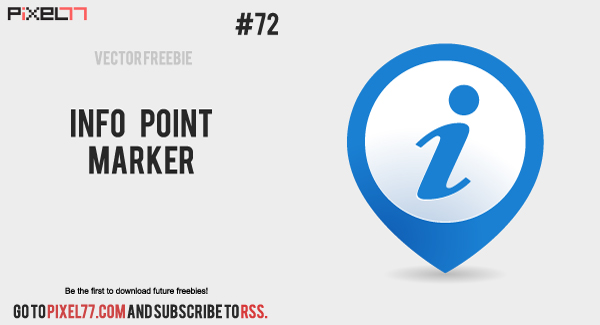 Tell us where to send the freebie:
I agree to receive newsletters from Pixel77 and its network. We never spam, sell or rent you email address. You can unsubscribe at any time.
By clicking the button below, I agree with the
Terms & Conditions
.