Famous Thanksgiving Campaigns: Is Thanksgiving Becoming the New Black Friday?
"Black Friday is not another bad hair day in Wall Street. It's the term used by American retailers to describe the day after the Thanksgiving Holiday, seen as the semi-official start of the Christmas shopping season." – Evan Davis
It's safe to say that Thanksgiving is a pretty big deal. It's one of the major holidays of the year in the U.S. and it's becoming more and more important all around the world. The central terms of the Thanksgiving imagery used every year are the turkey and the pilgrim. These visuals are so ubiquitous around this time of year that it's hard to go anywhere (online and in the real world) without bumping into them.
The meaning of Thanksgiving is one of being thankful for what you have – both things and people around you. This year, small business owners have another reason to feel thankful for. You see, this year, the shopping season starts early.
This is due to the fact that this years' shopping season is much shorter than others. There are only 27 days between Thanksgiving Day and Christmas, as opposed to last year, for instance, which was longer by a significant six days.
This means that retailers stand to lose, comparatively with previous years. Do not fret, though. Things are actually looking up. Retailers have already found a solution for this.
They will make up any lost ground due to the shortness of the shopping season by creating incentives to shop early on Thanksgiving Day. This, coupled with the fact that retailers will be using mobile strategies to generate as much spending as they can means that this Thanksgiving will be one of the most important shopping days in the season.
The Adobe Digital Index analyzes over half a trillion visits to various retail websites and is, probably, the most accurate sales prediction model. They have recently published their yearly forecast.
While other holidays continue to grow steadily (such as Cyber Monday, which is up 15% and Black Friday, which is expected to grow with as much as 17%), Thanksgiving Day will be the fastest-growing sales day of the year, with a prognosis of a whopping 21% growth compared to last years' sales.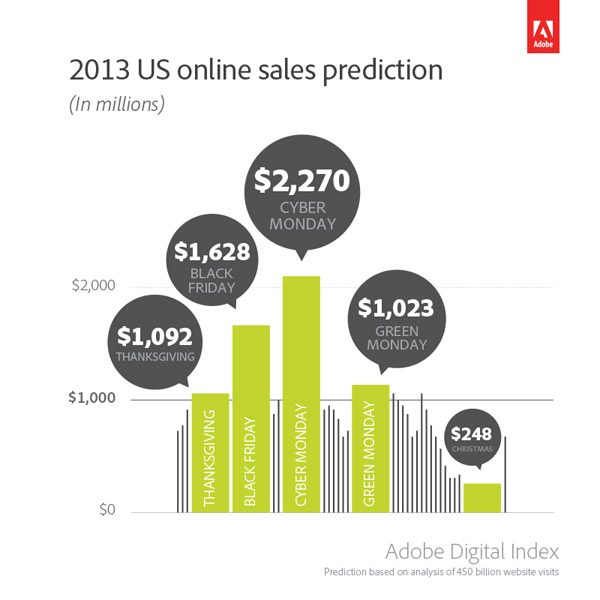 The problem with the shortened shopping season is the fact that, every year, retailers have encouraged shoppers to hold out on their Christmas shopping for Black Friday by launching all of the big holiday promotions on that day. This means that the public is now conditioned to wait until then.
The way that they have decided to solve this problem is encouraging early shoppers to forgo the waiting for Black Friday in order to get the best deals.
Since the spirit of the Thanksgiving holiday involves staying at home with friends and family, the fact that many retailers have announced that they will be open on this day will not generate such a large boost in on-site sales – potential shoppers will prefer to stay at home.
Still, these potential shoppers will not want to miss out on the great deals offered this Thanksgiving. That's why online sales will skyrocket. Thanksgiving has the potential to be one of the biggest online shopping days of the year, closing in on Cyber Monday by breaking into the billion-dollar sales day club this year.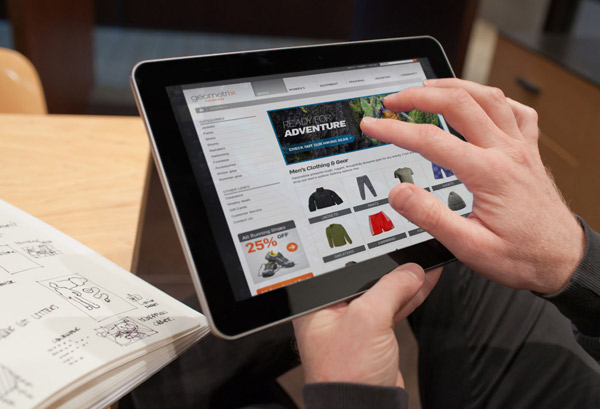 Mobile computing has been growing in importance every year and it has become one of the biggest elements in the online world. This is also applicable to retail and sales. Last year, mobile shopping has taken off and reached a point where it can no longer be ignored by retailers.
Adobe predicts that this year retailers will see a 40% increase in mobile shopping during Thanksgiving and the following days. That being said, retail sites had better be mobile optimized. The most friendly-to-mobile sites can expect to transact over 20% of their online business through mobile devices, while non-optimized sellers may only expect 14% of their online sales to be mobile, says Adobe.
Advertisers have commented that they've been preparing for this years' Thanksgiving campaign for a while now and that it's been very carefully prepared. This is all for the better, since the fact that the shopping season is six days shorter will lead to a more frenetic shopper that needs the marketing offers to be highly specific and personalized in order to get his attention.
Here's a list of cool Thanksgiving shopping campaigns to inspire you.
1. The Campbell Pinterest Campaign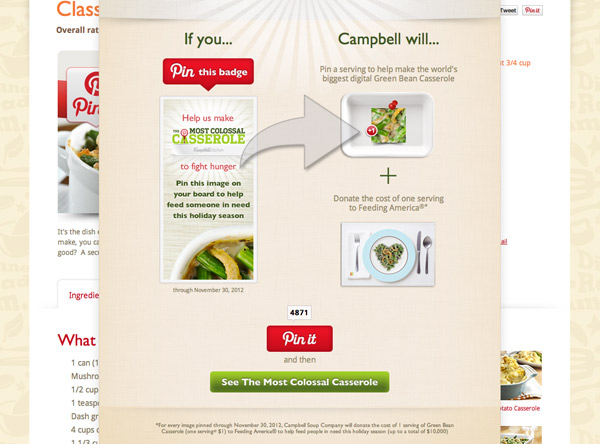 Campbells has pulled all the stops in 2012 and launched a massive Pinterest campaign last year which tapped into the emotional atmosphere underlying Thanksgiving, all the while providing food for those that needed it. What they did was donate $1 to Feeding America for every image of a Campbells casserole pinned to a Thanksgiving menu board on Pinterest.
2. Kohl's Operation Black Friday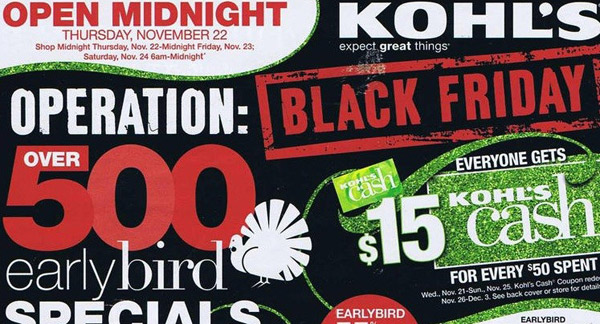 Kohl's was a visionary towards the new role of Thanksgiving in the online shopping world. Last Thanksgiving, they launched Operation Black Friday, letting customers get in on the Black Friday sales days before the actual shopping day. They had a bunch of special sales and contests promoted via their social media accounts.
It all culminated on Black Friday, when in-store customers could get an extra discount by checking in with Foursquare and when Kohl's announced that for every new like they got between Black Friday and Christmas they would donate $1 to Toys for Tots. That's how a proper Thanksgiving campaign is done.
3. Allstate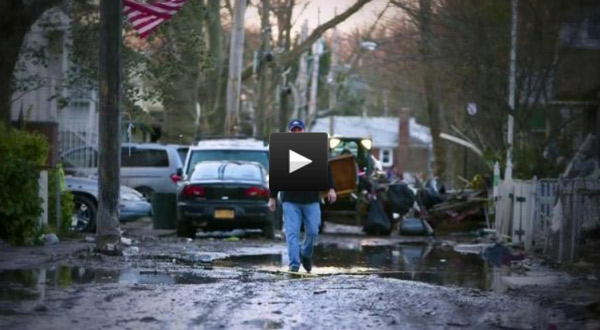 In 2012, in the wake of Hurricane Sandy, Allstate launched a great ad campaign using viral YouTube videos and TV clips where they thanked their agents that lived in areas directly affected by the hurricane for taking care of their customers even in the midst of dealing with their own troubles.
This was a great move on their part, as insurers tend to turn into villains in the public eye in the wake of disasters. This was a great way for them to make sure that this didn't happen by providing a counterpoint to that opinion.
What can you do to prepare for Thanksgiving? Well, here's a handy list of options you have.
Advice #1: Use Special Holiday Apps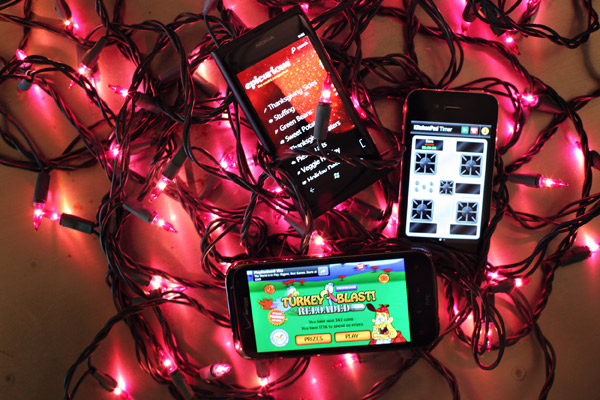 This should go without saying. What with the increased importance of mobile shopping and with the fact that the shopping season starts right on Thanksgiving Day this year, you need to do everything to attract shoppers to your business.
This means building an app that is geared toward the holiday, let it go live a few days before Thanksgiving and that gives your potential customers access to all your best Thanksgiving sales.
Advice #2: Don't Be Afraid to Innovate with Social Media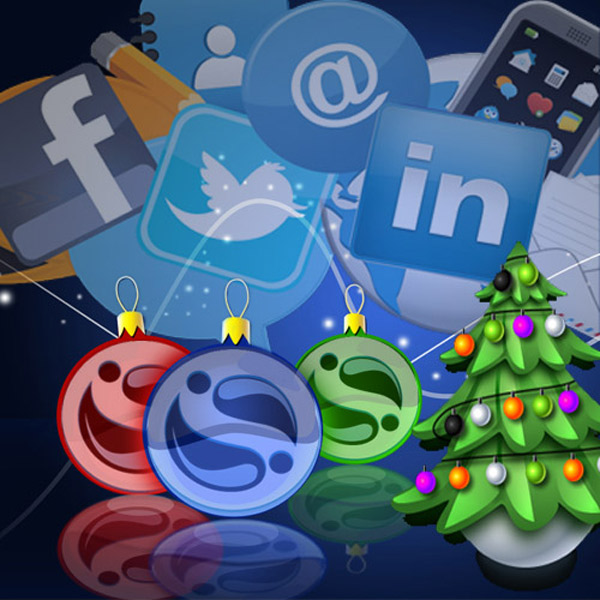 While not many people will jump straight from a social media site to a purchase, they will most definitely consult social media before buying anything. Use targeted ads in news feeds and promote your tweets and pins. It'll help you get the visibility you need. Adobe estimates that this year advertising impressions on social media sites like Facebook and Twitter are up 85%. Don't miss the social media train, it's a ticket to a successful Thanksgiving sale.
Advice #3: Use Email Marketing Well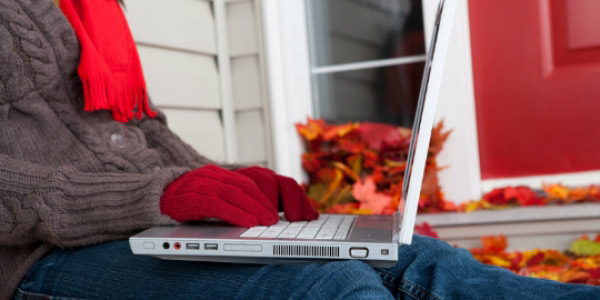 Don't be afraid to learn from Oscar de la Renta. They didn't go and push any product in their Thanksgiving newsletter. Instead, they used this opportunity to create a tighter bond with their consumer base. Their Happy Thanksgiving email only featured Oscar's smiling face as he sits next to one of his dogs and the message "from Oscar's family to yours, Happy Thanksgiving."
Such an email will do wonders to bring your consumer base closer to you, in general, and it will also serve to remind them of your existence and get them checking your website in order to see what you've got cooking for Thanksgiving.
So you see, the question in the title of this article is perfectly justified. Is Thanksgiving going to turn into the new Black Friday? Probably. Once this holiday turns into one of the major shopping days of the year, with over a billion dollars in sales estimated for this year, it's almost certain that it will stay this way.
Furthermore, this is a trend that has been long since coming. Thanksgiving has been on the rise as an online shopping day for a couple of years now and this year it's really taking off. Who knows how big it'll get next year?
To sum up:
This year's shopping season is six days shorter than the one in 2012 and retailers are going to want to make up for these losses by starting their holiday sales before the traditional start of the season, Black Friday. That's why Thanksgiving, which is a day where people prefer to stay home rather than go out shopping, is shaping up to be one of the biggest online shopping days of the year and it will probably stay that way for years to come.
Yes, Thanksgiving is the new Black Friday and your online business can use this to its advantage by building special holiday apps, use social media and email marketing to get your point across.
What do you think? Is Thanksgiving going to be more important than Black Friday in the years to come? What about Cyber Monday? Don't hesitate to let us know in the comments section below!