Free Vector of the Day #65: Floral Illustration
This free floral illustration here can be used in so many ways you'd need to drink more coffee cups than me to list them all. Did I mention it's free? Go ahead and download! Why not subscribe to RSS also? You'll be notified via e-mail about the upcoming vectors and it's a new one each day.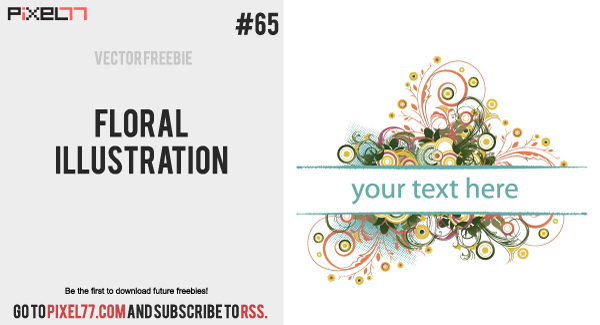 Tell us where to send the freebie:
I agree to receive newsletters from Pixel77 and its network. We never spam, sell or rent you email address. You can unsubscribe at any time.
By clicking the button below, I agree with the
Terms & Conditions
.