Free Vector of the Day #58: Fuel Decal
For today, I've prepared a clean fuel decal you can use in websites, prints and any tangible commercial work, as long as you don't sell the vector itself, claim it as your own or redistribute it yourself. If you do create something with it, please share it with us in the comments, we'd like to see what you did with it. Download and enjoy!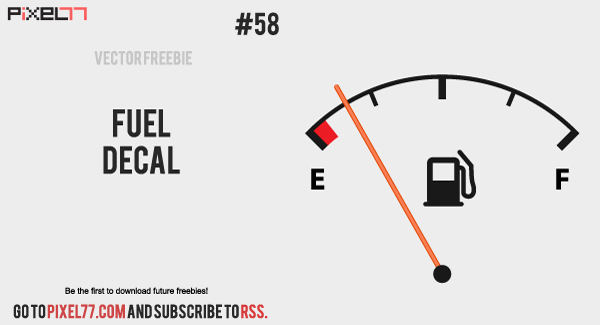 Tell us where to send the freebie:
I agree to receive newsletters from Pixel77 and its network. We never spam, sell or rent you email address. You can unsubscribe at any time.
By clicking the button below, I agree with the
Terms & Conditions
.