Free Vector of the Day #10: Free Vector Floral Pattern
Your daily dose of vectors is here! This free vector floral pattern will be a nice addition to your gallery, you can use it in prints, illustrations, wallpapers, textile and garment printing… you name it! What are you doing, still reading this ? Download the vector already!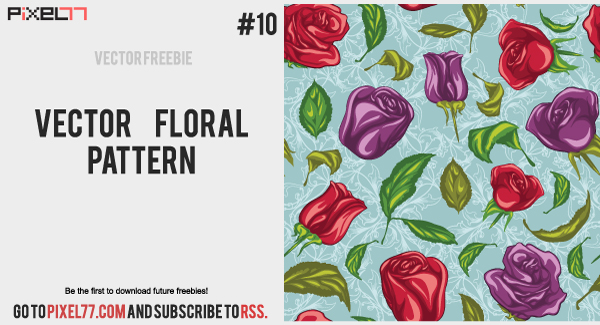 Tell us where to send the freebie:
I agree to receive newsletters from Pixel77 and its network. We never spam, sell or rent you email address. You can unsubscribe at any time.
By clicking the button below, I agree with the
Terms & Conditions
.