Autumn Special: Get any product on Designious at 30% off
We want to set the tone this autumn with a surprise that you will definitely adore – a huge discount on any product purchased on Designious.com.
That's right, fellow designers. A 30% discount on all of our products: vector packs, T-shirt designs, Photoshop brushes, Bundles and even Giga Packs!
But you must hurry, because this discount is available for one week only, until October 10, 2013!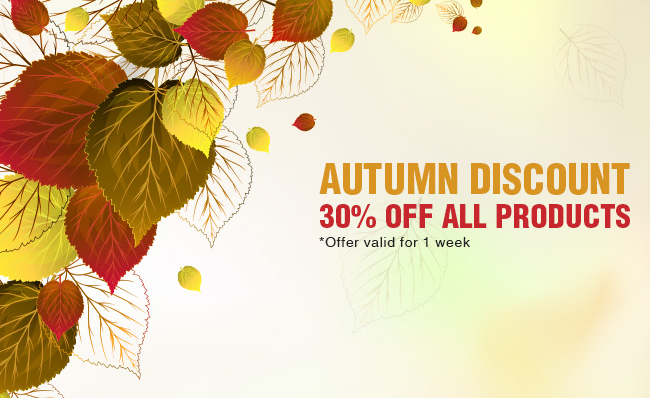 So what are you waiting for? Go crazy and buy in bulk with an awesome 30% discount!