14 Free Tools to Help You Build the Best Portfolio
If you want to showcase your talent for graphic design you need a great portfolio. A portfolio that makes you proud when you share it with others. First impressions always count, they can be a deal breaker, your clients can easily ditch you, or they can easily fall in love with your work.
A great portfolio can do wonders for you, but it is kind of a hassle creating it, from scratch. You want it to look eye-candy, but not too much eye-candy, because then your clients can be distracted from the important details, you surely want it to be specific, get straight to the chase and not create a confusion.
We now live in the age of the internet, where everything is accessible at any given time, so lets profit. There are a ton of free tools to help you create and share your portfolio online, but not all of them are good. Trying every single one of them will lose you precious time, and you know the saying " Time is money".
We've rounded up 14 free tools to help you build the best portfolio there is. These are the best tools for a creative professional as yourself.
1. jGallery
This free tool, named jGallery, offers you 48 configuration parameters, 67 transition effects ( the downside is that some effects don't work on Opera and IE9 or older), unlimited scalability, it saves your browser history and is retina friendly. It's basically a photo gallery available for free.
2. Event Gallery 3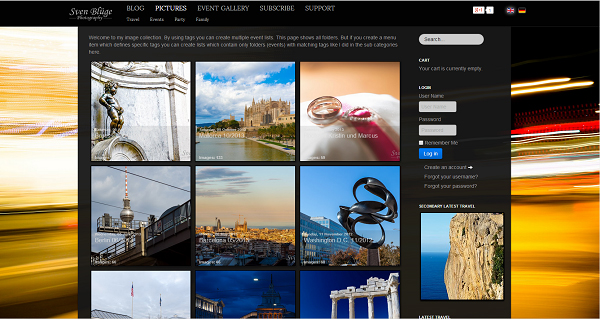 Event Gallery 3 is a great tool that offers you a unique way to present your images. The really big advantage that Event Gallery 3 offers is that you can sell your images directly from your website, with help from PayPal. How cool is that?
3. Galleria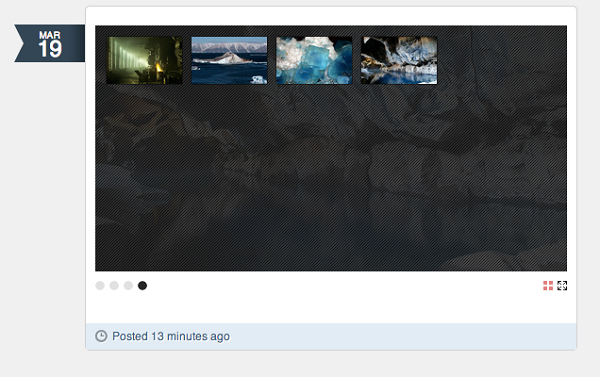 Galleria is a JavaScript that has been serving top quality image galleries to millions of users, over the past year. It has received great marks from critics also. It is user friendly, as in you don't need to learn a programming language to use it, just copy paste a few lines of code, add photos and voila.
It is 100% free, without restrictions, it is open source and it was released under the MIT License. For all you iPad and iPhone users it offers touch support, incredibly responsive to native-like swipe movements.
4. VanillaBox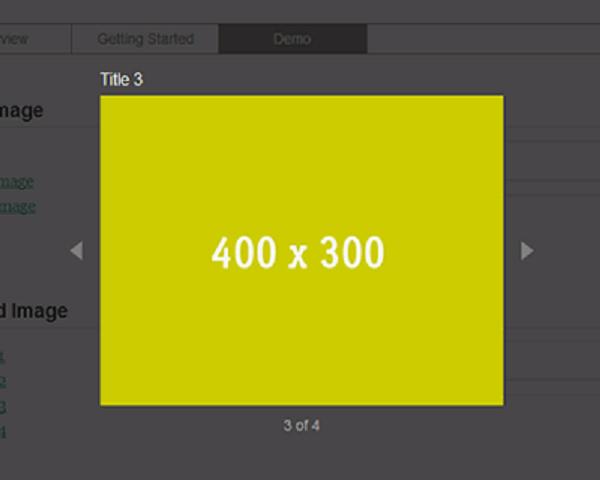 Why should you use VanillaBox? Well, it has a simple design, its main focus is your content. It offers support for mobile users, besides modern browsers. It is free under the MIT License. You just need jQuery 1.7+ or any modern browser such as Chrome, Firefox, Safari, Opera, Internet Explorer 9+, iOS6+, Android 4.1.2+.
5. flipLightBox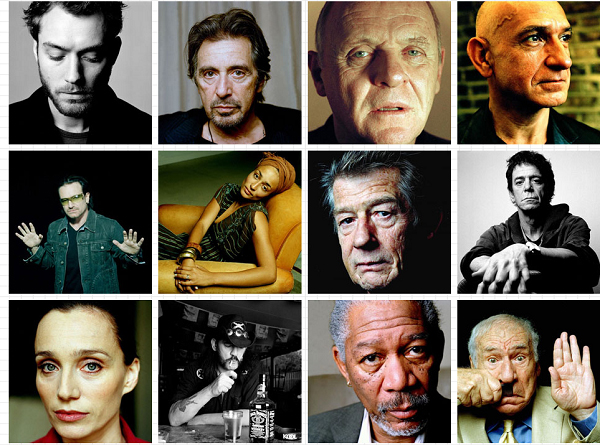 fliptLightBox is a free tool available for jQuery 1.7+ and is extremely easy to implement and it doesn't require any programming skills whatsoever. It offers the user an optional flip effect as each lightbox images opens and closes.
6. Ion.Image Slider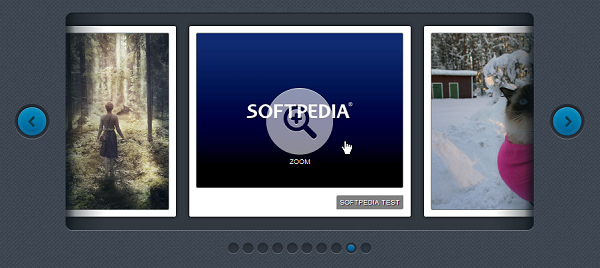 Ion.Image Slider is a free plugin, it is a powerful image slider and lightbox. It supports keyboard controls such as ESC, Left and Right buttons. It supports modern browsers Chrome, Firefox, Opera, Safari and IE8+.
It also supports touch devices iPad, Iphone and Android devices. It has no restriction whatsoever, because it is freely distributed under terms of MIT License.
7. Blueimp Gallery
Blueimp Gallery is based on swipe, which is a lightweight mobile slider with 1:1 touch movement, it has resistant bounds and a scroll prevention. Blueimp Gallery is incredibly customizable, it offers image and video gallery, carousel and lightbox, and it is optimized for both mobile and desktop browsers.
8. CollagePlus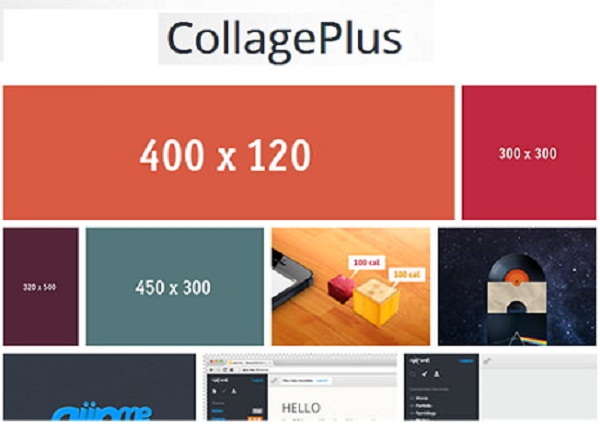 CollagePlus is a plugin for jQuery, that will make your life easier each time you use it. You will fall in love with its simplicity. This plugin offers you the possibility of arranging your images to fit exactly within a container.
You decide the padding between the images, and give the images css borders. It even helps you out when you don't know all the image sizes for the images you want to display.
9. Galereya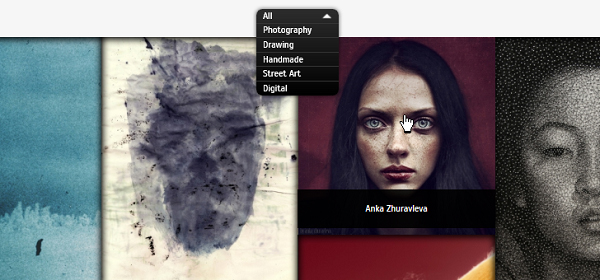 Galereya is easy to customize, responsive. It is a part of jQuery gallery with a touch of masonry layout. It works great on Chrome, Safari, Firefox, Opera, IE7, Android browsers, Chrome mobile, Firefox mobile, Safari and iOS. Its compatibility depends on your custom CSS style, so be careful on what you do. If it doesn't respond well, try to alternate between different CSS styles to see where the problem lies.
10. Visage
Being a free jQuery plugin, Visage is easily customizable and offers a clean way to display images in a lightbox manner. You can program some aspects of its features. This tool works under API hooks.
11. Behance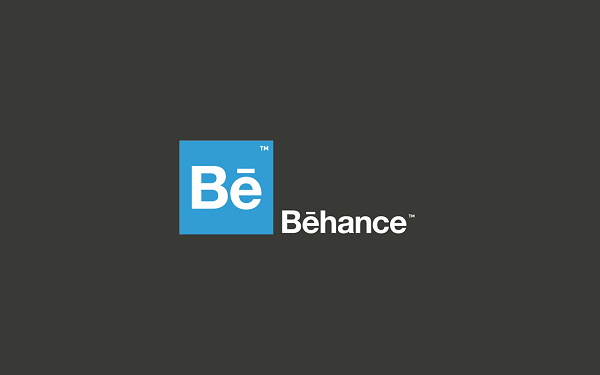 Behance is the most popular portfolio website on the internet. It offers tremendous coverage for projects. The average traffic, per month, for your project can go up to 70.000 + views. It is also really user friendly, you don't need any programming, coding skills to have a page on behance.
It guides you every step of the way until you have finished your portfolio. It is a great choice for designers that don't want to struggle with web development.
Besides offering you the possibility to pitch your ideas, your projects to the world to see, other creative professionals, such as yourself, can appreciate your content. You can have followers, or follow designers on Behance, this makes it a great community where you can grow and have many wonderful new experiences.
The only downside is that your page will always look the same, it will look the same as any other page of any other user that uses Behance. Another thing that you mind consider a disadvantage is the size limit of images that you can upload, images have to be compressed before upload.
12. Dunked
Dunked is one of the younglings that want to tackle portfolio websites. At this time it only has 70.000 registered users, but they keep growing each month. It is super easy to use, this platform is intuitive and does all the hard work for you. It has many customization capabilities and 7 templates from where you can choose from. it also allows many file types, from still images, to videos and audio files.
Dunked lets you have your own custom URL that you can easily share it via social media sites. The only problem that seems to appear is that it offers only 7 templates and your page can look like another designers page, it can create a little bit of a confusion sometimes, but hopefully, as they grow larger, we will see more free templates available to use.
13. Folio 24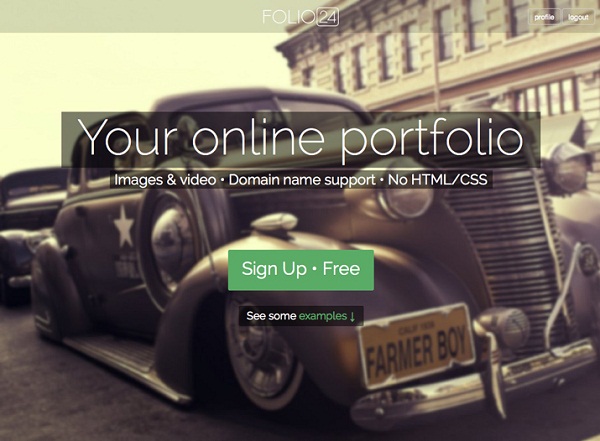 Big pictures and videos everywhere. That seems to be the best description for this platform. It is an easy to use website portfolio, that offers visuals with no knowledge needed for HTML or CSS. You don't need to figure it out to use it, you just need to be on it and the rest will come by itself.
One of the best features you can use is the private gallery feature, that allows you to share via a private link your gallery. It is of great use when you want feedback from a certain person that isn't near you. The cons are pretty big, but you will decided if it is worth it or not. There are no customization features whatsoever, besides picking from 3 different fonts you can change titles, banners and colors.
A free count limits your portfolio to only 35 uploads, and the maximum size for an image has to be 4MB. It is great for a small portfolio, not so much for a big one.
14. PortfolioBox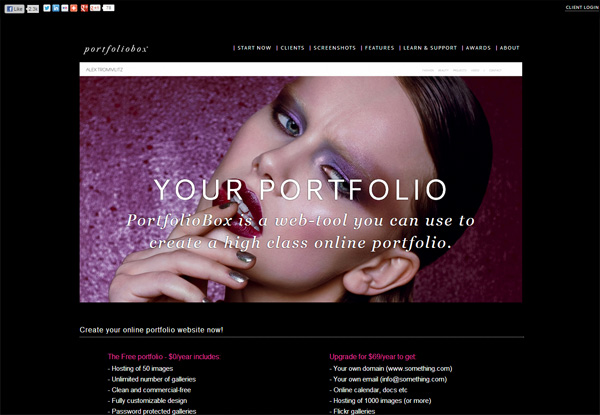 PortfolioBox is one of those website portfolios that makes you lose your breath for a few seconds. It is an ideal platform if you want big, chunky images. The display is humongous and bold. If you want to show off your project, go for PortfolioBox. Everything is customizable on this platform, the interface is constructed of interchangeable blocks that you can play with, as your heart desires.
It even offers you an e-commerce site where you can sell your images, CSS editing options and SEO tools. It can get confusing for new users, it is not that really easy to user. You can get stuck searching for account settings. But it is worth a try.