Websites that take design to new heights
Tweet
We have the web to thank for this truly golden age of design. Websites featuring cutting edge and mind blowing graphics abound, introducing the masses to designs that they would never before been able to see.  Pioneering online design publications continue to push the design envelope, featuring outside the box artists from across the globe, each with a unique twist on their work. And with the advent of graphic-centered social media platforms like Tumblr, designers can share inspiring images with ease and expose non-designers to breathtaking visual content.
But even among all the mind-boggling design pervading the web, there are sites pushing design into new realms and mediums. The creators of these sites must have studied established design sites and thought to themselves: what can we add to the mix to enhance the online design conversation?
Take a look at three of these websites rethinking the way we view, consume, and share design on the web.
Designers.mx takes design to a sonic level.  A community for music fans and design enthusiasts, the site essentially encourages designers to craft digital mixtapes to share with users signed up on their closed music-sharing service. Most designers upload a complimentary flyer to accompany their mix in an effort to visually communicate the feelings behind the set of songs in a mixtape. One mix pairs lo-fi, placid indie rock with a flyer featuring a tranquil ocean view behind delicately wrought calligraphy and line work. Another mix features more loose and upbeat tunes accompanied by a whimsical drawing of a dancing sleuth. Visit the site for the thoughtful, intricate, and often whimsical flyers. Stay for the great music.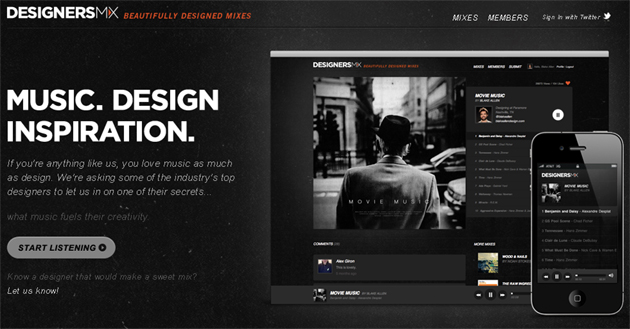 This site is a visual treasure that luxuriates in the highest of high end aesthetics. Visiting Nowness feels like stepping into a palace ornately (but tastefully) adorned with items that just feel expensive. The site certainly exudes class—from impeccable photography to compelling industry anecdotes—but not in a way that condescends to the less than super wealthy reader. Indeed, Nowness welcomes new visitors with vigor, allowing all users to more readily browse through content with nifty "Love/Don't Love" buttons at the top meant to separate appealing stories from lesser ones. The site is still in its infancy, but already it shows great potential to connect users with inspiring tales of people in a design-oriented world.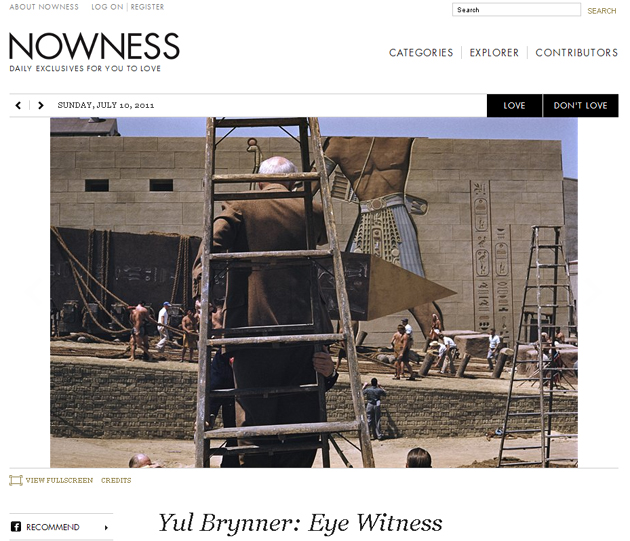 A site dedicated to (you guessed it) minimal design, mmminimal shares with its readers the most edgy and stirring creations designed to look simple and effortless. It's a hub for all simple, clean, and streamlined designs. For instance, consider the sites recent feature on the iPhone megaphone, a docking station/speaker system for iPhones meant to look like an old fashioned bullhorn. Mmminimal hosts a variety of stunning designs ranging from furniture to wine bottles to household decorations, but they're all worth a look. Some of the designs are purely prototypes, while others can be purchased. You'll have to explore the site yourself to see what will catch your eye.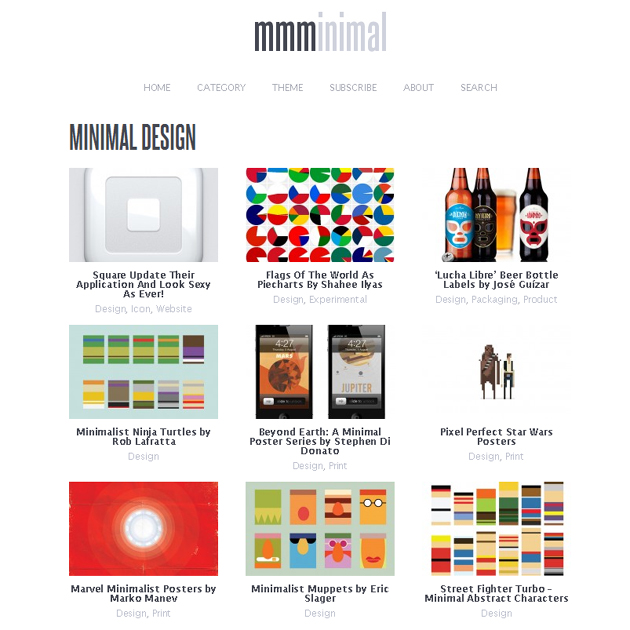 What do you think about these websites? Which one is your favorite?