We have been published in the Advanced Photoshop Magazine
Tweet
We've just received the magazine and has lots of useful stuff in it. Thank you guys for publishing our work and for appreciating it. You can find us both in the printed magazine and on the CD (they misspelled our name on the CD, but it is OK). There are 9 of our illustrations published on the CD so that the readers of Advanced Photoshop Magazine can use them both for personal and commercial work.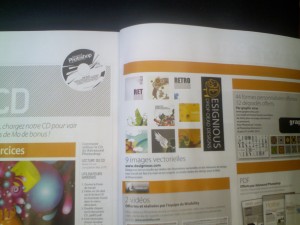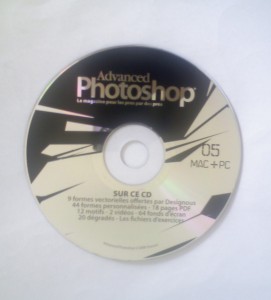 This started when the chief  editor  from France,  Stephanie Guillaume, contact us one month and a half ago and asked us if we want to offer for free some of our illustrations for their readers and we said why not. The magazine is sold in France, Switzerland and Belgium. The readers are professionals and enthusiasts Photoshop users.
This is the first time we are published in a print magazine. If you are in one of the countries mentioned above you can order the magazine from their website http://advancedphotoshop.fr.