Giveaway Winners – 3 x Beautiful Seamless Patterns Vector Mega Pack 3 from Designious.com
Tweet
The big moment has arrived! For those of you who didn't know, last week we had a cool giveaway here on Pixel77 with 3 of our beautiful Seamless Patterns Vector Mega Pack 3 from Designious.com. The only thing the participants needed to do was to comment and tweet the giveaway, it was that easy!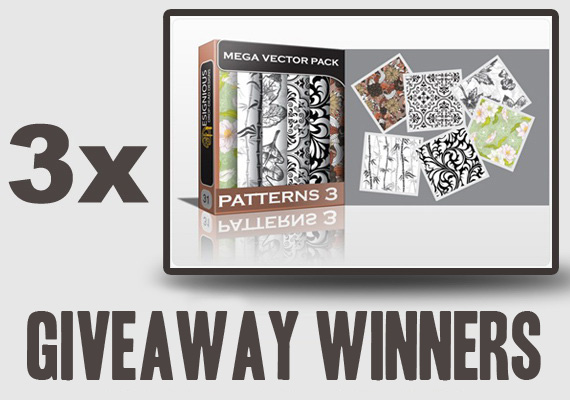 First of all, let me just say "Thank you" to all of you who entered the contest, commented, tweeted and even shared the giveaway in other ways. We promise that there will be even more giveaways, here on Pixel77, with lots of awesome vector resources, so keep close!
And now, the lucky winners are:
1. Cortney
2. Ranx
3. Heidi V.
We will contact the winners by email to let them know about the prize and how they will receive it.
While you're here, why not join Pixel77′s news feed, to stay updated with our latest giveaways, articles and Photoshop tutorials, Like Pixel77 on Facebook if you want to see more interesting and useful design related resources or Follow Pixel77 on Twitter, to be the first to know when we post something interesting.