Freebies: Vintage Mega Pack 10 Samples from Designious.com
Tweet
We've recently released the Vintage Mega Pack 10 on Designious.com. But to show you how our vectors look from up close, we've also released some free samples for you to download and enjoy.
So… download and enjoy!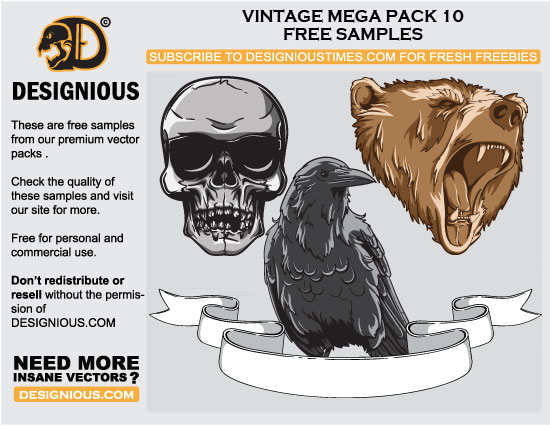 Check out more freebies such as vectors, t-shirt designs, illustrations and Photoshop brushes here!