Designious v2, crowns vector pack and twitter
Tweet
Designious v2
We have some really good news for all the vectors lovers out there, we are almost finished with the V2 of the Designious.com which will bring some cool updates. The private beta will be in a couple of days and hopefully everything will be OK. We have some new great features on the new website, you will see them when we launch the new website.
Crowns vector pack 2
Another vector pack launched, the Crowns vector pack 2, enjoy. Contains 6 nice king crowns, preview bellow: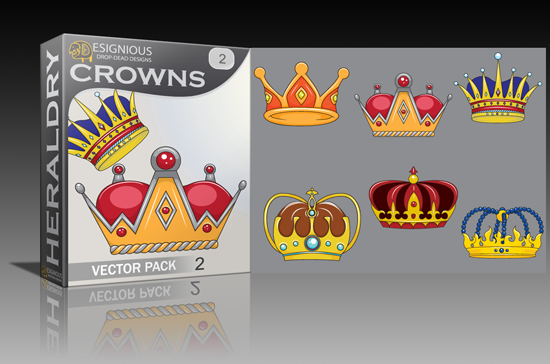 Twitter
We now have a twitter account where you can follow us for faster updates. We will post there our news on us and our vector packs, tee designs or just what we do :).