1500 Business Cards Giveaway Winners
Tweet
Last week we launched this awesome giveaway, where we teamed up with All Business Cards to give each of 3 lucky winners a set of 500 business cards at their choice. Thank you all for participating and we hope to bring you even more appealing giveaways in the near future!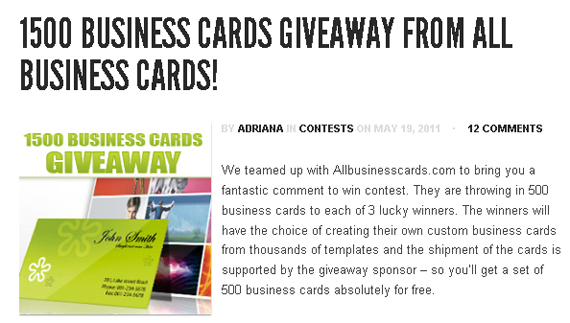 With no further talk, here are the 3 lucky winners:
1. Anne
2. Atom
3. Brittany
I will get them in touch shortly with All Business Cards to claim their prize.
Thank you all again for participating to this giveaway and if you want to be the first to know about future giveaways or new top notch design related articles, join our Feed Updates.