Brand new additions: Tribal, Tech and GIGA vector pack 3
Tweet
We are proud to present you our latest added packs on Designious. We bring you a new Giga Pack and 6 new Vector Packs.
Get 60 % Off with Giga Vector Pack 3
We have gathered our best selling mega packs Vintage 4,5,6 and Floral mega pack 3 in one Giga Vector Pack . This Giga Packs sums an outstanding total of 531 unique vector elements. The vintage elements are truly a must have for any collection and don't even get me started on the popular floral vectors. And you get all this (4 mega packs, 531 vector elements) with a 60 % discount!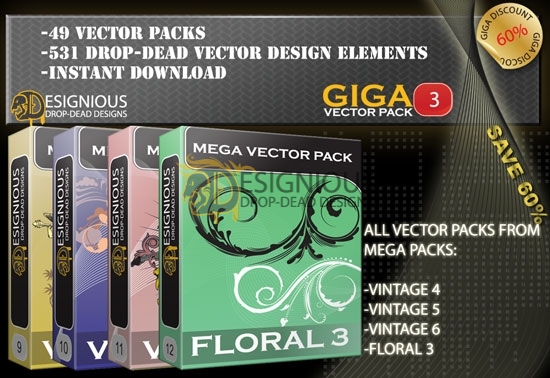 Tribal  Vector Packs
We open a new category of vector packs – TRIBAL. This category of vectors is very popular in the design community and you can be sure that you will find the best tribal art elements only on Designious.com .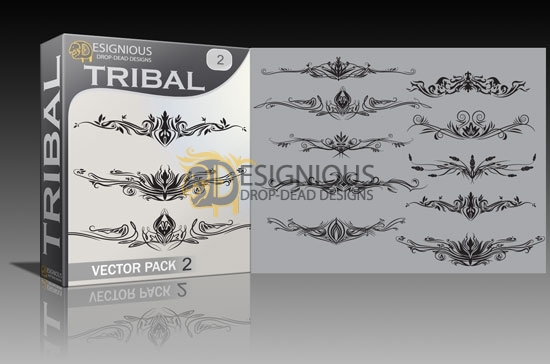 Tech Shapes Vector Packs
3 New Vector Packs in our Tech Category. This packs contain a variety of complex shapes  just perfect for a hi-tech layout.